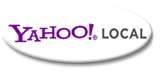 Testimonials/Review (click Sign)
Thank you kindly ~ Ms.Bee
Jefferey Posted 11/09/2014
Mrs. Bee is the BEST! Outstanding service, extremely informative, and more importantly great person. My fiancee surprised me with a massage for my birthday and Mrs.Bee made massages pretty cool. Her office setting is so calm and full of peace and tranquility. I will definitely continue to patronize her establishment and recommend friends and colleagues.
Chelsea Posted 03/20/2014
Ms. Bee was extremely informative with me, considering it was my first massage. I felt extremely comfortable with her and trusted her with my time and money! I am so relaxed after getting my massage this morning and wished I could go back daily!! Extremely happy with my experience!
Faith42 Posted 03/20/2014
If you would like to feel like you are in HEAVEN for an hour, please visit Birgit Christ Massage Therapy... Bee was GREAT!!!
Patricia Posted 12/01/2013
I started in November of this month with Mrs.Bee and was amazed in all she did for me. I have Facet Arthritis and she explained everything in detail on how to control my pain! I was very comfortable to discuss any issue with her :) I am so glad I found her and will continue to have her, help me get better.
Casey Posted 11/13/2013
After completing my 13th marathon I contacted a woman who I had a fe sports massages from in the past, but she no longer lived nearby. Her best suggestion for me to find a quality massage therapist close to home was to use the massage referral service on the Associated Bodywork & Massage Professional website. (http://www.abmp.com/home/). I did just that, and there were a handful therapist that showed up on the referral list, but thank gosh I blindly selected Birgit Christ, or Bee as she goes by, because I think I really lucked out finding her! I had a sports massage after my marathon, and she was beyond excellent. You can tell she is an athelete herself, and she is highly intelligent about muscles in the body-- and why they can cause you so much pain, if you abuse them like I have been doing. She taught me what I could do on my own, such as stretching, swimming and yoga to help prevent my muscles from becoming so damaged. All in all, I got a lot more out of the massage than just an amazing sports massage. I learned a lot about my muscles, and I cant wait to go back for my next sports massge...
Kathy Wilshire Posted 10/31/2013
I have had massages from several different people in the past; not anymore. Ms.Bee is the best. She helps me get through every month! If you have certain areas that are bothering you, she knows how to take care of it. I will go nowhere else! Kathy W.

Beverly Hewett Posted on 02/11/13

Bee graciously scheduled a last minute appointment for a 2 week history of upper thigh pain, unrelieved by heat and anti-inflammatories. I literally limped into the appointment. Bee isolated the involved muscle and concentrated the massage to that specific area. She recommended icing, rather than heat. The next morning I was able to bear weight on the leg with only mild discomfort- a first in two weeks! Thank you so much
Elena Posted on 02/08/13
I'm a marathon runner looking for that special massage therapist I can go to regularly. I've been through several massage therapists until a friend highly recommended Ms. Bee. If you want to experience the BEST MASSAGE EVER, Ms. Bee is the answer. NONE of therapist I went to measures up to her. My search is over. After each session, I'm feeling 200x better not only physically, but mentally. Massage sessions are AWESOME. She is very knowledgeable. I enjoy talking to her about health and fitness (especially after 40s). Her massages are a MUST HAVE part of my training routine.
Ed and Kay Posted on 02/07/13
I just had my 1st massage (after 55 years) with Bee. She put me at ease right up front! It was a great experience...I can t figure out why I waited so long to have a massage! I recommend Bee to anyone! I can t wait for the next appointment! Kay
Maty Posted on 01/30/13
Bee was so awesome! Not only did she make me feel at home right away and was very personable, but she worked wonders and completely worked the kinks I ve had for a year now! Definitely someone i want to return to and build that relationship with! The quality of get work is incomparable!
Emily Posted on 01/29/13
Fabulous! Ms. Bee is very personable and friendly. She makes you feel very comfortable. The office is bright and airy. The office staff is friendly. The actual massage was great. Her technique is firm but not painful and the scrub and hot towels feel great. I highly recommend Ms. Bee!
Traci Hemminger Posted on 10/30/12
Bee gives a great massage! She is very knowledgeable about good fitness, good nutrition and how to achieve overall homeostasis....I HIGHLY recommend her services.
Mandy Posted on 10/23/12
Ms. Bee is wonderful! I have been going to her for about a year now, she is able to get problem areas out, but it is not painful. She is great at what she does, and more. Check her out!
Philip & Victoria Posted on 09/23/12
Bee is amazing!! After being disappointed with many massage therapists in the past, I was hesitant. She really was in tune with my body and where I held my stress. I left relaxed and refreshed. Also, you can t beat her price!! Best value overall. Thanks Bee!
Gabriela Posted on 09/05/12
I don t have enough words to explain how good she is and how comfortable she makes you feel once you are in that table, she is a great massage therapist and I completely recommend Ms. Bee!!! Try it once and you will fall in love with her massages! :)
Nancy Posted on 08/30/12
Thanks Bee, for a wonderful massage and I loved getting to know you. I think you ll be seeing me a lot!!
Sladana Dekic Posted on 08/22/12
I had the most awesome time with Birgit. I really can t wait till our next session. Great massage therapy and inspiring company.
Angie Posted on 08/15/12
I don t have the vocabulary to describe how I feel about Bee Christ! I consider myself a massage addict...having been to over 20 different therapists during my lifetime. Bee has taken over the top spot! She is now the BEST MASSAGE THERAPIST I have ever experienced! Personable, knowledgeable, kind, engaging...I have just talked my hubby s ear off about Bee . She will be going into my monthly budget. She s now a necessity for my overall well being!
Shunee Posted on 08/11/12
I went to Bee today and the experience was great. Hour session and it just didn't feel like enough. I would recommend her to anyone. It was great for relaxation and I will definitely be back
Nebtanhai Posted on 08/09/12
Today was my first visit. I am so grateful she worked on me today. I had a lot of arm pain and I feel so much better now!
Daniel Posted on 08/02/12
I have been going to Bee for over a year now and she is simply the best! She not only knows about relaxation, she knows the science behind muscles and joints. After every massage I feel refreshed and fantastic. I cannot recommend her enough!
Aaron F Posted on 07/28/12
The massage I experienced from Ms. Bee was absolutely wonderful. She surely knows how to make you feel relaxed and provide a wonderful experience while keeping it very professional. I m lucky to have linked up with her because not only does she give great massages but is also knowledgable in the areas of fitness which I hope to take off in my personal career one day. Class act A+.
Yesterday was my first visit Brigit is very professional and personable. I look forward to my next visit.