... Whether you are seeking help in healing an injury, releasing tension and stress or pampering yourself with the gift of mindful, therapeutic work, massage is a beautiful and effective way to facilitate positive change in your body, mind and spirit. Your massage will be tailored to fit your needs. My room is a beautifully crafted private space in which you relax and enjoy your massage ~ Mrs. Bee
Volcanic Origins Body Contouring Masque $ 145 / 75min ~ Experience the innate healing and nurturing properties and nutrients rich body wrap. Microscopic clay particles and super absorbency removes toxins. The " pulling action " of this super absorbent mask is like a " workout " for your body, giving you a firmer, smoother, more " fit " look and diminishing cellulite, stretch marks, loose skin, discolorations. As well helps in the treatment of psoriasis, eczema, and muscle and joint pains.
Full Back & Foot Sugar Scrub and Hot Towel Treatment & Massage $125 / 75min ( your choice of seasonal selections ) ~ Organic sugar scrubs gently lift away old cells and polish skin to a glow ~ No shower needed afterwards..
Exfoliating Sugar Body Polish with Massage $145 / 60 min /$ 180 / 90min ~ Organic sugars, essential oils, and body oils gently lift away old cells and polish skin to a glow while stimulating the lumphatic immune respond. After the scrub you will rinse in one of our private showers and return back to the treatment room for massage, accentuating detoxification and skin hydration.
Tune- Up Massage $45 / 30min ~ Perfect for work on specific areas of discomfort or lunch stress relief
Therapeutic Massage $45 / 30 min / $80 / 60 min/ $115 / 1-1/2 hrs
Swedish Massage $45 / 30min / $80 / 60min / $115 / 1-1/2 hrs
Hot Stone Massage $125 / 90min
Sports Massage $45 / 30 min/ $80 / 60min / $115 / 1-1/2 hrs
Deep Tissue Massage $ 45/ 30min / $80 / 60 min/ $115 / 1-1/2 hrs
Orthopedic Massage $ 45/ 30min / $80 / 60min / $115 / 1-1/2 hrs
Lymphatic Massage $ 45/ 30min / $80 / 60min/ $115 / 1-1/2 hrs
Pre/Postnatal Massage (2nd & 3rd Trimester) $ 45/ 30min / $80/ 60min/ $115/ 1-1/2 hrs Note: Because every pregnancy is different, I require that all my pregnant guests consult a physician prior to scheduling a Pre/Postnatal massage :) Thank You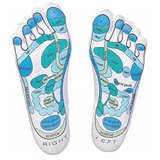 | Service/Product | Rate | |
| --- | --- | --- |
| Chair Massage | $75.00 | / 60 minutes |